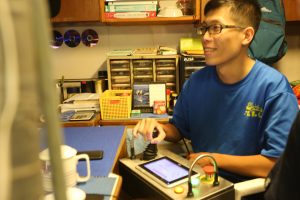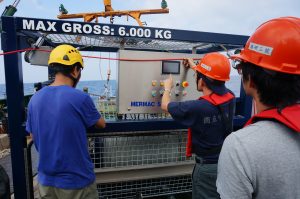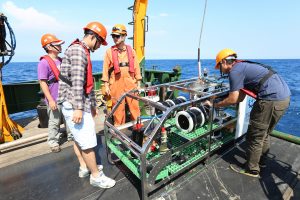 Introduction
The Institute of Undersea Technology (IUT) offering Master of Science degree was established in 1996. Five full time faculties, two researchers, and five research assistants lead academic activities with a student body around 30. The IUT is a destination for students from diverse undergraduate majors, including engineering, computer science, physics, and other disciplines. Our curriculum and research programs offer students the opportunity to blend their educational foundation, and to prepare them for the next steps toward careers, through interdisciplinary studies and training.
The research at the IUT focuses on the following two areas:
(1) Underwater acoustics: acoustic source localization and tracking, underwater communication, propagation of sound, ambient noise, seafloor geological remote sensing technology;
(2) Underwater mechatronics: underwater vehicles (remotely operated vehicles, autonomous underwater vehicles, towed vehicles, underwater gliders), underwater positioning and navigation, acoustic electromechanical system, deep-sea monitoring and sampling system.
Related links